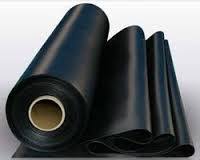 Geo Membrane
Price And Quantity
Square Meter/Square Meters
Product Description
By keeping track of the latest market developments, we are involved in manufacturing, exporting and supplying HDPE Geomembrane. Provided geomembrane is basically a flat sheet that is designed for controlling migration of fluids and soils in various kinds of civil projects. It is manufactured using utmost quality high density polypropylene and progressive techniques in conformance with set international quality standards. The offered HDPE Geomembrane is made available for clients in various sizes, finishes and thicknesses at market leading prices.
We supply best grade HDPE Geomembrane that is manufactured from polymeric substances. HDPE Geomembrane is manufactured employing numerous ways excluding weaving approaches as it leaves big voids in substances. Some of the substances use in the engineering of Geomembrane is Polypropylene, PVC, Polyethylene, and HDPE. Further, Polyethylene Geomembrane has varied usages that comprise Road Work, Land Filled Capping, Water Reservoir, Air Field, Evaporation Pond and numerous more. Obtainable in dissimilar qualities.


HDPE GEOMEMBRANE / HDPE SHEET
AMS HD Sheet is high mass polyethylene Geomembrane manmade by Blow Film process, by means of resins shaped under the greatest rigorous quality panels. Global standards, and assurance of possessions. AMS Sheet is a high-molecular-weight Geomembrane, resulting from virgin mastics and steadied with the most contemporary flavors obtainable on marketplace, providing Geomembrane an outstanding mechanical confrontation and very decent chemical compatibility. Blow Film procedure utilized by us offers Geomembrane a stable molecular direction (DM and DT). Its superior formulation safeguard a better suppleness and a faultless solder aptitude.

Physical & Chemical Properties of HDPE Geomembrane
High-density polyethylene flat Geomembrane are shaped from prime HDPE resins effect in a high Excellence best mark, lithe Geomembrane. The produce has been expressed to be chemical resilient, allowed of leachable additives and resilient to ultraviolet poverty.

These stipulations are obtainable as an info guide for contemplation to promote engineers with their requirement. The standards are not envisioned as a guarantee or pledge and manufacture accepts no obligation about this evidence manufacturer assets the right to alter specification limited in this deprived of notice.

This Sheet is high thickness polyethylene Geomembrane factory-made by Blow Film process, employing resins shaped under the most demanding quality regulations. Global ethics, and assurance of properties.

This Sheet is great-molecular-weight Geomembrane, resulting from virgin resins and steadied with the most contemporary additives obtainable on market, providing Geomembrane an outstanding mechanical confrontation and real good chemical compatibility.

Blow Film procedure used by us provides Geomembrane a stable molecular alignment ( DM and DT). Its singular preparation safeguards a better suppleness and a faultless solder aptitude

Application of HDPE Sheet/ Geomembrane

Fish-breeding tanks
Water tanks
Irrigation channels
Containment lagoons
Manure deposits
Coating for silos and hoppers
Coating for water main pipes
Protective covering tanks
Waterproofing for concrete structures
Sanitary landfills
Structural slope protection
Ore leaching,
Main advantage

Easy installation
Diverse application
Thermal constancy to the sun rays
Non-toxic material
Resilient to countless chemical agents
Resistant
Tear-resistant
Excellent flexibility
Impact-resistant
Excellent solder ability
Easy transport / logistics
Zero risk in relative to micro probes.
Features:
Anti-slip design




Flexible

Easy installation




Resistant to tear and abrasion
Technical Specifications

| | |
| --- | --- |
| Color | White-Black |
| Material | HDPE |
| Thickness | 0.1 to 1.5 mm |
| Length | 50 to 100 m |